School Shows, Tours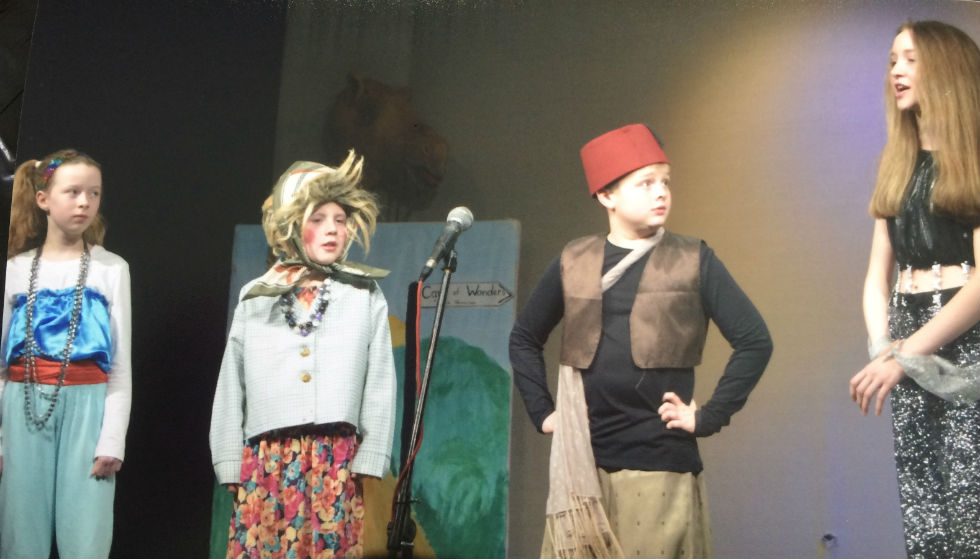 Genie of the Ketchup, Flossie Baba, Ali Baba and the Princess
The Guards
Sutlan Pepper
Vizier
Flossie Baba and Genie of the Ketchup in full action!
Balthazar Bongo
Flossie Baba, Ali Baba and Humphreys the Camel
Up, Up and Away!
Alakazam 1 and 2
Our school show, 2016 was called 'Ali Baba and the Bongo Bandits'. It was a musical comedy set in the ancient city of Old Baghdad. Ali Baba had to face the forty thieves, rescue a princess, fly a magic carpet and release a genie from a bottle of ketchup in this hysterical show! It was a truly fantastic production enjoyed by all and a again a wonderful experience for the children.
Holy Trinity National School, Fethard, Co. Tipperary | Tel: 052 6131493